Crystal Tins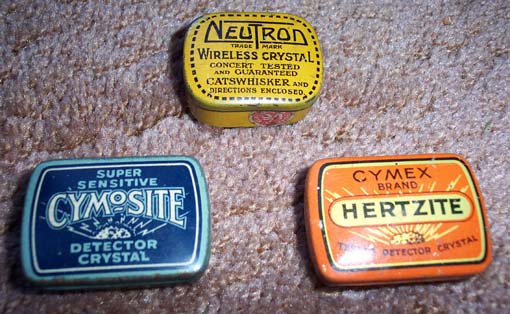 This also started with a present from my wife. Somehow she managed to find a Neutron Wireless Crystal tin, complete with cats-whisker and crystals.
Now we both keep a lookout for them at car boot sales and antique fairs, where they can sometimes be found included with the ubiquitous gramophone needle boxes (rarely with any contents, unfortunately).
The grand total has now reached three and has therefore turned from a co-incidence into a collection!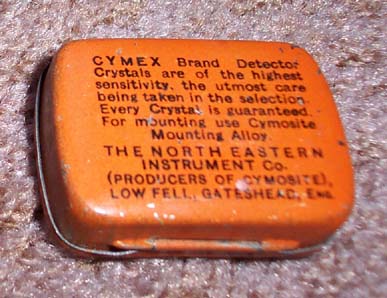 Back to Odds and Ends